Perfil e característica do signo de Gêmeos
21 maio 20 junho
Terceiro signo do Zodíaco, a função básica de Gêmeos é disseminar e difundir o que Touro criou e consolidou a partir do impulso de Áries. O movimento da criação de algo passa sempre, no Zodíaco, por um processo trifásico, ou seja: um signo manifesta um impulso, em seguida outro a estabiliza e concentra e em seguida um outro a distribui, dissemina para que outro processo tenha início.
Aqui, temos a conclusão do primeiro processo trifásico da ordem universal. Em Gêmeos, tudo já foi manifestado e trata-se agora de espalhar a notícia de que algo existe. Ou, em outras palavras, é chegado o momento de entrar em contato com o meio em que o que foi criado se manifestou. Neste contato com o meio, algo necessariamente irá mudar, se alterar, se transformar, para dar início a um novo impulso, que terá lugar em Câncer.
Então, Gêmeos chega para levar a notícia, para informar a todos de algo novo que foi criado e que agora existe. Por isso, Gêmeos não existe para consolidar, nem para impor nenhum desejo. Ele tem a curiosidade e a maleabilidade necessárias para fazer com que aquilo que foi criado e manifestado entre em contato com um todo maior, o meio. Daí a relação de Gêmeos com a notícia, a informação, a variedade, a troca, em uma palavra. O que entra e o que sai de qualquer organismo é função de Gêmeos. Tudo é movimento, nada é constância.
Quem nasceu para levar e trazer notícias e informações não pode carregar um fardo pesado que o imobilize, assim Gêmeos é: agente de ligação, repórter da vida, chefe do intercâmbio, aprendiz de tudo, falante de muitas línguas, mestre da mágica de convencer pela palavra. Isso também tem sua contrapartida na vida de Gêmeos: é duro ter de se conformar com alguns poucos caminhos, pois as opções são tantas e tão ricas. Os destinos podem ser tantos, a vida é um jogo de relacionamentos, excitante e cheia de aventura.
A distração e a dispersão se tornam os maiores problemas na vida de Gêmeos.
Na saúde, Gêmeos rege os pulmões, os braços e as mãos, o que é óbvio, pois são órgãos de troca com o meio (os primeiros) e de locomoção (os outros dois). As afecções pulmonares se relacionam com as funções geminianas – o ar é o elemento que representa o pensamento, e a falta de troca de idéias pode provocar tantos preconceitos que afoga a pessoa em tristezas porque ela não enxerga mais de um ponto de vista.
As mãos e os braços apresentam problemas quando se tornam veículos que não promovem a comunicação e sim a mera repetição de atos sem sentido claro.
Na profissão, Gêmeos se destaca em todas elas que exigem alto grau de informação, variedade e troca de conhecimento com outras pessoas. Gêmeos é o jornalista, mas também o comerciante que convence pela palavra, assim também os tradutores de qualquer língua (até da linguagem da astrologia!) e os filósofos e matemáticos.
No amor, é a variedade e a curiosidade que contam, alguém que alimente seu cérebro com informações novas, que promova viagens – intelectuais ou físicas – e que não tenha conta da fidelidade física.
Seu elemento é o Ar, sua pedra é o citrino, o quartzo azul, e a sodalita, seu metal é o mercúrio, sua cor é o azul-turquesa e todas as cores do céu durante a primeira parte do dia. Planeta regente: Mercúrio.
Gemini Zodiac Profile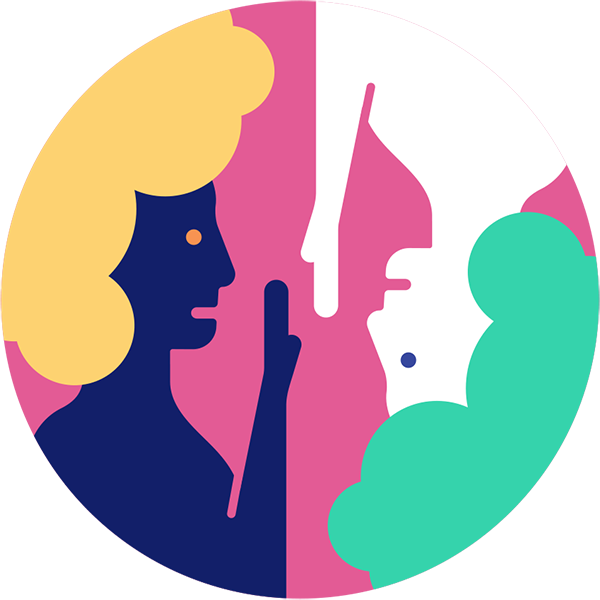 Gemini Facts
Twins  |  May 21 – Jun 20
Curious, affectionate, kind
Gemini Zodiac Sign
Smart, passionate, and dynamic, Gemini is characterized by the Twins, Castor and Pollux, and is known for having two different sides they can display to the world. Expert communicators, Gemini is the chameleon of the Zodiac, adept at blending into different groups based on the vibe and energy they perceive. While they're also amazing at showcasing surface traits, the Gemini well runs deep, which is why the Twins are one of the Zodiac's most emotionally intelligent signs.
Energetic and quick-witted, Gemini never gets stuck in the past and doesn't ruminate on what might have been. Instead, they move forward with glass-half-full optimism and an ability to always look on the bright side—and land on their feet—in nearly any situation. With a mind that's constantly racing, even when they're just quietly hanging out, the Twins never get bored. In fact, Gemini are happy keeping their own company, and can often turn their solitary daydreams into reality.
Gemini are in love with love, and they adore the ritual of it all, from those "do they like me?" butterflies to the anticipation of a back-and-forth text volley. Gemini loves dating, and the world loves Gemini. But a Gemini will eventually settle down, because this sign is incredibly loyal and steadfast once they've chosen a partner. Let's be clear, though: Steadfast isn't a code word for boring. Gemini always love to keep things fresh and are happy to try almost anything in the bedroom. They're proud of their sexuality and depend on frequent physical check-ins to keep them grounded in their body. To them, sex is a celebration of life, and Gemini loves both sex and life.
Despite their unfair rep for being two-faced, once a Gemini is in your life, they're loyal for life—but they aren't afraid to voice their opinion if they feel you're doing something they disagree with or if they perceive you as not being loyal to them. Always a sign to see all sides of the situation, Gemini may seek input from friends before going to the root of the problem. It's not gossiping—it's gathering information.
And even though Gemini is easily the life of the party without trying, the Twins also have a deep emotional side that needs care and feeding. Gemini like time by themselves to read, create, daydream, and come up with other ways of sharing their gifts with the world. When a Gemini can truly tap in and share their gifts, they're an unstoppable force of energy that can motivate, inspire, and enchant the rest of the Zodiac.
Gemini are amazing! Their name says it all:
G for generous
E for emotionally in tune
M for motivated
I for imaginative
N for nice
I for intelligent
Gemini's Greatest Gifts
Equipped with almost uncanny emotional intelligence, Gemini can easily read a room and know exactly what other people want to hear from them. They can easily shift their personality depending on mood, going from Friday night life of the party to Monday morning office superstar. Energetic and passionate, Gemini can breathe new life into a same-old routine and excite other people simply by their all-in presence.
Gemini's Greatest Challenges
That social chameleon rep can sometimes earn Gemini a reputation as two-faced. While a Gemini is all about truth, sometimes a Gemini is more likely to talk to others about a conflict instead of approaching the person who's actually causing it. The Twins have also been known to stir up gossip just to keep things exciting.
---
---